For Any Occasion...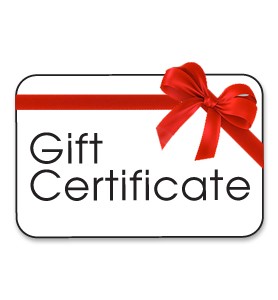 ​Mother's Day, Birthday, Christmas Stocking Stuffers, Housewarming Gift or for whatever reason!
Here's how it works
! Contact us with the details of the home of the person you're planning to give this to. Their location, and any additional insight about their home. We can then give you an estimate for the cleaning and send you or them the
Gift Certificate
.
Or purchase a G.C.
starting at $150.00
(which includes state sales tax) and they'll have this much off their house cleaning.
Once they receive the G.C. They can contact us to schedule the cleaning whenever it's convenient for them.
We also welcome a payment (check) by mail for this
Gift Certificate
and once your payment clears, we will go ahead and process.
Gift Certificates
can not be refunded and can only be used within our service area.
Please Note:
An additional charge of $15.00 will be applied for processing & convenience fee on credit card orders only. We accept
VISA, MasterCard
and
Discover.
For additional information, please
contact us
.
---